TRUTH SINGERS WILL RESUME ON THURSDAY, SEPTEMBER 17, at 6:00!! Hope to see everyone there!!
Truth Singers! is an hour of fun praise & worship for special needs adults on Thursday nights at 6:00pm at DeWitt Evangelical Free Church at 1921 Elmwood Road in DeWitt, Iowa.
Come join us! It's free and fun!
For more information phone 563-321-0767.
Sunday Morning Schedule
9:00-10:15am – Church
10:15-10:45 – Fellowship
10:45-11:30 – Truth Singers Sunday School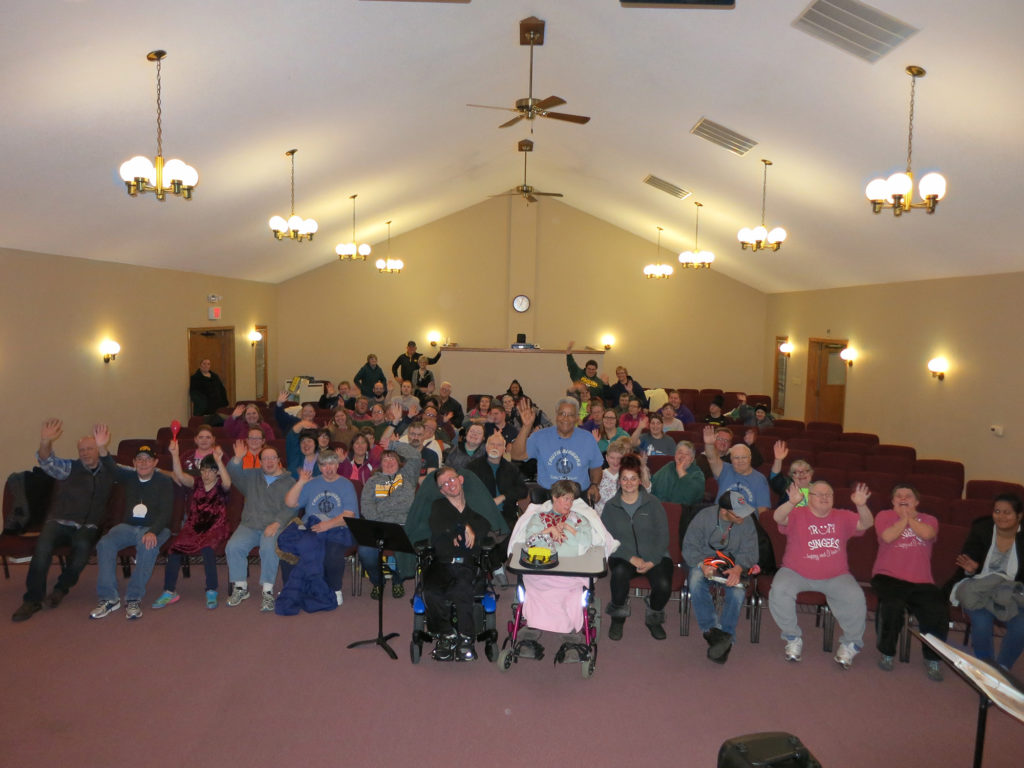 2020 Schedule
Click Here for Printable Schedule!
Sept 17
6pm - Truth Singers resumes!
Sept 24
6pm - Celebrate all of the birthdays we've missed (March-Sept) a bit differently with "b-day goodie bags" handed out during Truth Singers. No food will be served afterward.
Oct 1
6pm
Oct 8
6pm
Oct 15
No Truth Singers
Oct 22
6pm
Oct 29
6pm - Treats and Trunks!!! Come dressed in your favorite costume! (No scary ones, please.) This event will be held all outdoors. (Restrooms available inside if needed.) We will have "trick or treating" starting at 6:00 in the church parking lot (Treats & Trunks) followed by food and tailgating back at your vehicle! Bring your lawn chair! More details to follow. Open to ALL special needs friends.
Nov 5
6pm
Nov 12
6pm - Picture Night!
Nov 19
6pm - Celebrate Oct/Nov/Dec Birthdays with "b-day goodie bags." No food served.
Nov 26
No Truth Singers - Happy Thanksgiving!
Dec 3
6pm
Dec 10
6pm - CHRISTMAS PARTY!!!!
More details to follow. (If inclement weather, the party will be moved to 12/17.)
Contact Scott with any questions at 563-321-0767 or check our website for any schedule changes or cancellations. Remember, if inclement weather, extreme cold, or if schools is cancelled or let out early due to weather, there will be no Truth Singers. Call Scott if you're not sure!
Click on a thumbnail below to see the larger version of the picture!